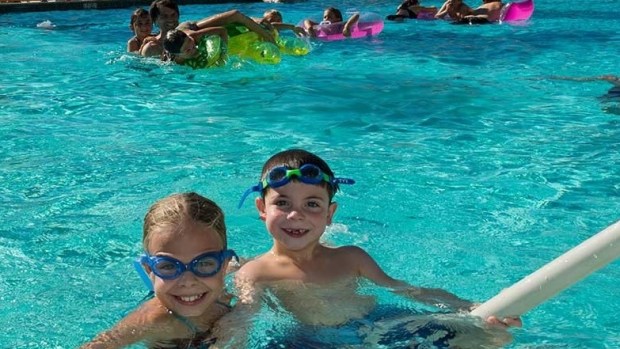 Ranch at Furnace Creek
Death Valley National Park? It's still open in summertime. Book a Bed and Breakfast package at the Ranch at Furnace Creek.
NOPE... park rangers don't pull out a long chain, the kind with a hanging "closed" sign in the middle, and pull it across the entrance to Death Valley National Park come the summertime. We josh, only a little, because some state parks do close in extreme weather (Bodie State Historic Park, for one, in the wintertime). But that sizzlingly gorgeous expanse at the Nevada border, just north of the 15 and east of the 395? It's open all year long, even during the days when temps not only top three digits, but go deep into three digit territory, laughing all the way. And thank goodness, too. Death Valley has a lot of fans who wait for the summertime, skipping the winter and dreaming of days spent in a pool or sweating it up on a tennis court. That whole "dry heat" thing? It's true, and it has its backers. For sure, some of Death Valley slows down come June, July, August, and September -- the Inn at Furnace Creek takes the warm weather months off -- but the Ranch at Furnace Creek, just down the way from the Inn, keeps it open for summer. And lookie here: There's a Bed and Breakfast package on, through mid-September, for those dry heat fans who need a little blazing desert-type communion.
BED AND BREAKFAST PACKAGE: The to-knows? You can stay through Sept. 15 -- which is still plenty toasty around the D.V., trust -- and you'll need the BNB code to snag the deal. The deal itself? Pay $163 a night -- resort fee and taxes aren't included -- and get accomos, a crack at the breakfast buffet, use of the spring-fed pool, use of the sports courts -- hello, early morning tennis -- and other nice things. You'll be chillaxing at 214 below sea level, which is neat, and the Ranch is a full-service destination, complete with a snack-packing store on the grounds, which is neat. Could you spend the first day of summer in one of driest and lowest places anywhere? Would you Instagram the heck out of your tan, your feet in the water, the sweat beads on your brow? Yeah, everyone in your life would probably know you're summering in Death Valley. Because you're just that cool about being hot.