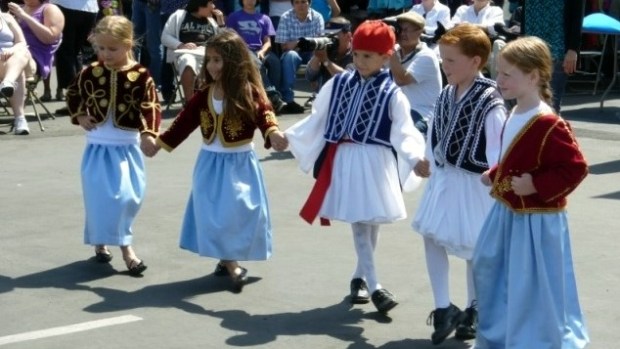 OC Greek Fest
The 2011 OC Greek Fest dances from May 20 through May 22.
GREEK FEST: The OC Greek Fest, which will happen at St. John Greek Orthodox Church in Anaheim from Friday, May 20 through Sunday, May 22, has several things to boast about. Several dance presentations, and cooking demos, and a Plaka selling crafts and necklaces and pretty items for the home are all on the multi-day schedule. But let us spend time first with the festival's extensive menu. Yes, we went to it looking for dolmathes, because we always want dolmathes (we suspect we're definitely not alone in our stuffed grape leaf-based cravings). Once there, however, we began to swoon over the Tiropita (delicious cheeses and filo) and the sweet, cinnamony Loukoumades. Dolmathes, we still adore you, but we'll need to make room on our plate.
BEYOND THE PLATE: Folk dances, St. John tours, and an area for kids to frolic in are also part of the weekend. Note that admission will be three dollars at the gate, but there is a free e-ticket offer. Best visit the web site before heading out.