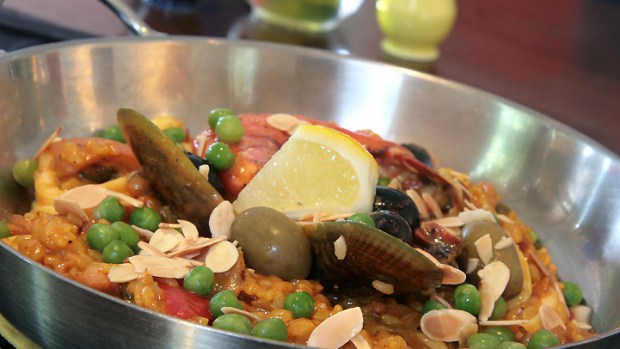 Shutterstock
Napa Restaurant Month kicks off on Sunday, Jan. 1.
WINTER DINE-OUT: How full of sugar cookies are you right now? Check one: a) a little full b) kind of full c) I ate more sugar cookies than a person should probably consume in a year. Are there a few people who landed on the last choice? We suspect that it is so, given that it is now late December. And while we do love that particular treat so, we're also getting revved up for a return to grown-up, go-out dining, aka dining that doesn't sprinkle down the front of our shirt (well, usually). In other words, we're looking for a good restaurant month, and it turns out there is one just ahead, in Napa.
KICK-OFF DATE: January 1, 2012, which sounds plenty auspicious to us. Several spots are on the list, including C Casa in the Oxbow Market. Let's cut to the chase on what C Casa is doing up for Restaurant Month: a posole plate. Sold? We're sold. A Fish Story has a half-price vino deal afoot (or afin), and Pearl Restaurant is going the oysters and Prosecco road (we like that road). For your perfect place, and to take a bit of a sugar respite, get scrolling. Oh, we know, you'll be back at the sugar cookies waaay before next December. Us, too. But until then, posole and oysters and Prosecco. And, and, and...