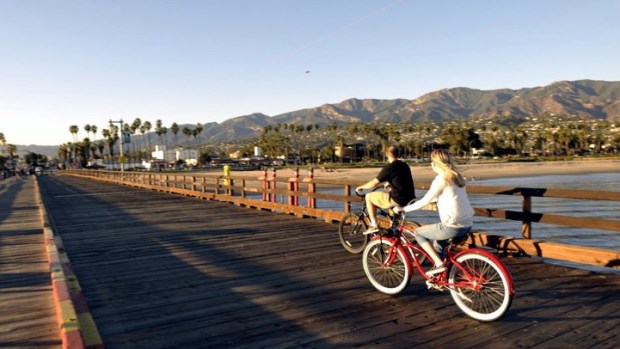 Jay Sinclair
Get Santa Barbara to-dos and deals via the NEXT Santa Barbara app.
TIME OF YEAR: No doubt about it; a lot of the travel around this time of year is holiday-oriented. Rare is the weekend where two people look at each other and say "heck, let's just hit the road and leave some of our cares behind for a couple of days." (We're actually not sure if that statement commonly starts with "heck," but we wanted to convey some sort of emotional resonance there.) Anecdotal evidence, however, says that Santa Barbara ranks pretty high on the spur-of-the-moment weekend getaway list. A bevy of nice stays, a bevy of nice places to eat fish tacos and drink wine, oh, and right, all those perfect beaches, tend to help its cred in that area. And when people return to getting away just for the heck of it, rather than the holidays, they might consider having a peek at the new NEXT Santa Barbara app.
THE GOODS: It has all sorts of destination info, yes, but handy stuff for travelers like click-to-call dialing (note to everyone everywhere that's makes anything combining tech and travel; click-to-call dialing isn't especially glitzy but it is incredibly handy). There's also a way to find businesses by area (also not glitzy and also oh-so-handy). Best of all? It's free. More money toward that spontaneous fish taco. And aren't those the best fish tacos? The ones you didn't know you'd be eating even a few hours ago? Spur-of-the-moment-ness does boast its tasty pleasures.