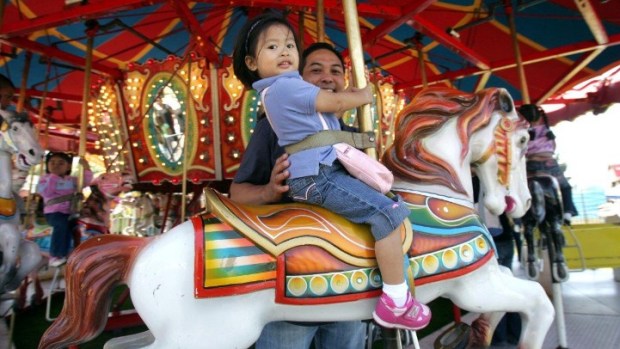 Monterey County Fair
The Monterey County Fair runs from Wednesday, Aug. 31 through Monday, Sept. 5.
"HORSIN' AROUND": The two words we just typed contain two of our most favorite things ever. One, we like the dropping of a good g now and then; makes a word cozier, we think, especially a word like "horsing." Second of all? "Horsin' Around" is a fair theme. Right? Fair themes. We could write an ode to fair themes. In a world devoted to branding and focus groups, the crisp and bright fair theme blithely changes year in and year out, sticking to carnival-sweet topics. "Horsin' Around" happens to be the theme of the 75th Annual Monterey County Fair, which opens on Wednesday, Aug. 31 through Monday, Sept. 5. So expect some equestrian action, of course, plus lots more.
"LOTS MORE": The two words we just typed are a bit general, so let's get down to specifics. Blue Öyster Cult will be rocking -- sorry, rockin' -- hits like "Burnin' for You" and "Don't Fear the Reaper." Love. (We're an "Agents of Fortune" girl; how about you?) There will also be the traditional midway action and animals baa-ing and neigh-ing and all sorts of delicious foods served in those red-and-white-checkered paper boats. Good stuff, all. We're chomping to head there, now. Sorry. That would be chompin', of course. Happy fair time, Monterey!