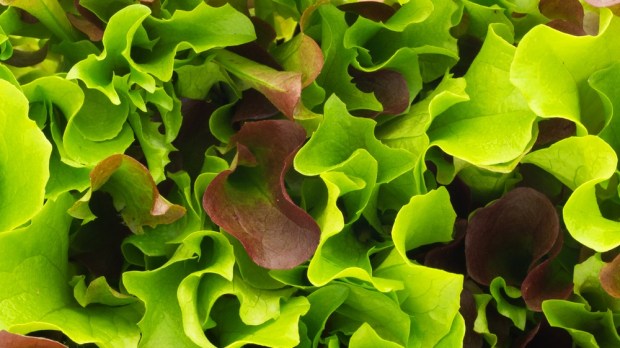 Shutterstock
Fresh eating takes the stage: Yuma Lettuce Days flower -- or, er, lettuce -- over the first weekend in March.
LOVELY UBIQUITOUSNESS: Just about every foodstuff has its own day in the sunshine around and adjacent to the Golden State. The obvious reason? Things tend to grow well 'round these parts. Another obvious reason? Building a Saturday or a weekend around eating various dishes made with the foodstuff in question can be a pleasurable pursuit. And another obvious reason? Taking time to spotlight growers and ranches and restaurants associated with the edible in question makes economic sense, especially if your town is very much associated with it. Yuma, for example, is billed as the nation's winter vegetable capital, and its culinary star continues to grow in twinkle strength, thanks in large part to its popular Field to Feast agricultural tours. Lettuce is one of the featured foods on the tours, and with fine reason: Yuma knows the green and frilly leaf. How much knows? Check it: Yuma celebrates salad's BFF with a two-day party each late winter. Hello, it's Yuma Lettuce Days.
A SALAD-FULL SCHEDULE: "Yuma produce, gourmet chefs, restaurants, cooking demonstrations, and more" fill up the Saturday, March 1 and Sunday, March 2 schedules, like so many cherry tomatoes and croutons atop a bowl full of crispy vegetables. A salad bar is one of the weekend highlights -- naturally -- plus a wine and beer garden, vege carving, and cooking contests. Plus chef CJ Jacobsen of "Top Chef" shall be lettuce-ing up dishes. Truly, it is a nice thing to honor the healthy crunchy foodstuff. We're told our diets could use more greens and fresh foods, and this is true, but isn't lettuce a little unsung, sometimes? It appears atop burgers and as a garnish or background player to salad dressing and crumbled cheese. Why shouldn't this work-hard wonder get its own weekend of deliciousness? And so it shall.