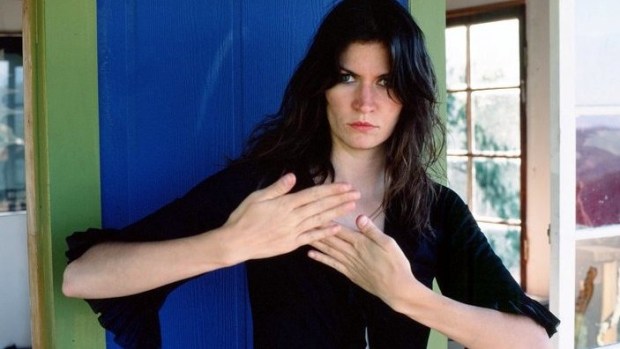 Amanda Jo Williams
Amanda Jo Williams will perform at the LA Folk Festival at Zorthian Ranch on Saturday, Aug. 6.
"JUNKYARD TREASURES": If you've lived in the San Gabriel Valley area for a solid amount of time, you're likely familiar with Zorthian Ranch and all of its eclectic, found-object-y wonders. The 45-acre spread is full of "salvaged wood, bed springs, rusted vehicles" and such, as well as llamas and horses and more lovely beasties. It is, in short, the perfect place to stage a good-sized music party, and such a festival will be taking place on Saturday, Aug. 6. That's when the New LA Folk Festival arrives, with a whole haywagon full of local performers and zazzy favorites.
THE SPECIFICS: It's rare to see an event that includes the word "swimsuit" next to Time, Location, and Parking, but the New LA Folk Fest indeed does; there's a pool on the Zorthian Ranch property (a waterslide will also be part of the proceedings). Other to-knows include the fact you'll nab a gift if you carpool, and that performance art and dance are part of the day. The twang-sparkly (twarkly?) Ms. Amanda Jo Williams is on the roster, as are Frank Fairfield and Spindrift. And a bunch of others. Gates open at 1 p.m., things get hoedowning at 2 p.m.