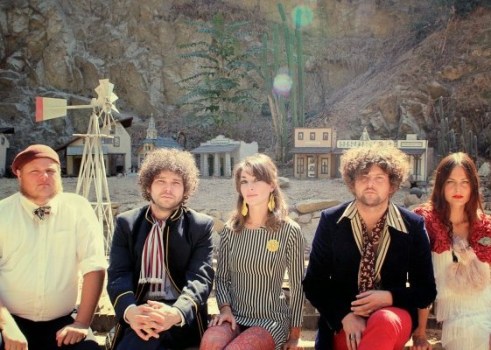 He's My Brother She's My Sister
He's My Brother She's My Sister will play The New LA Folk Fest Desert Weekend. The weekend's on for Feb. 26-27, 2011, in Pioneertown.
FACT: Listening to strummy, folky tunes in a vista-filled, way-out setting is probably -- and we're going out on a limb there with that "probably" -- the way that folk music should be enjoyed, ideally. We realize that isn't always possible. The New Los Angeles Folk Festival has been doing a fine job of bringing that wide-open spirit to the city, in fact, but now that the Fest is headed for the desert, we're extra doubly glad.
FEB. 26-27: It's a folky-fab weekend full of top-notch performances from acts like He's My Brother She's My Sister and the always amazing Mia Doi Todd. The setting is the Joshua Tree-close Pioneertown, and we think that, paired with the sounds going down, will make for a fine musicale extravaganza.