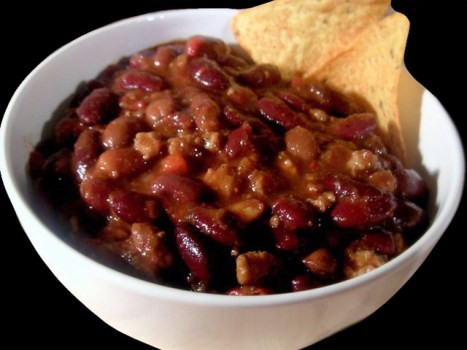 Chili
Teams go pepper-to-pepper at Huntington Beach's Chili on the Beach. It's simmering on Saturday, June 16.
TRUE BEACH BASH: Communities up and down California will set up the booths and tie kerchiefs around their dogs' necks and hang out the colorful air kites and throw some sausages on some grills this summer, as they do every summer. But it is hard to say that you've experience the full glorious rainbow that is a Golden State beach-close party until you've hung in Surf City on a sunny celebratory Saturday. Surf City -- or, er, we'll switch to Huntington Beach here, for those peeps getting up to speed on their California nicknames -- may have not written the book on the classic, flip-flip-wearing, sunburned shoulders street fair, but the town's photo should definitely be on the cover of that book. Because they've got it down. Want to test that theory out? Make for Huntington Beach's downtown on Saturday, June 16.
SPICY STEWS: That's Chili on the Beach time, when some 30 teams will be raising their spatulas and throwing the most piquant peppers and savory meats into their big pots. In addition to all the chili goodness look for art vendors, guys on skateboards, girls carrying surfboards, and ice cream opportunities. It is easy-breezy to the max, meaning that if you're dressed in California casual, you're probably wearing too much. And, nope, it isn't on the beach but it is right next to the beach, meaning you can go sit on the sand when you overdo it on the chili front. Good times, bro.