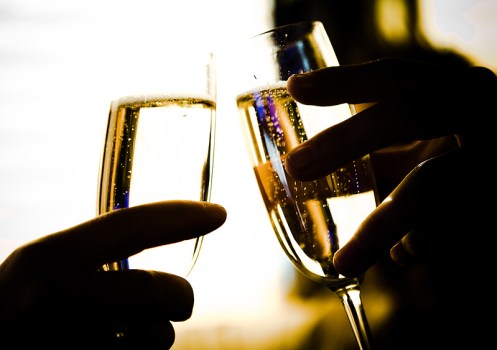 La Quinta welcomes 2012 with bubbly and John Tesh.
GOOD PAIRING: We like an unusual duo, especially when entertainment, food, and a once-a-year party is involved. The duo we're discussing today happens to be La Quinta Resort & Club in La Quinta-- you know it, the land of mega pooldom -- and John Tesh -- you know him, the entertainment host/musician. The resort announced that Mr. Tesh will headline the 2012 New Year's Eve party, which makes us pause. After all, it isn't often a household name and hotel pair up for a party, or at least a public party (it is ticketed, of course, but we're saying as opposed to a private hotel party). Usually touring musicians will make for traditional venues on a major holiday, not a desert resort. So, in short? We like. Could this be a thing? We always welcome a new thing. See a favorite musician, and then just go to your hotel room. No finding your car, no hailing a taxi. Done.
DEC. 31, 2011: Mr. Tesh will bring his Big Band sounds to the resort; there will also be a cocktail reception, Champagne toast, and dinner. A ticket is $150. There's also a concert package that includes a two-night casita stay. That starts at $419 per night. See? This is what we're saying. Hold concerts at hotels and then do up the package deals. Fans would love it. Hotels and resorts, are you game? La Quinta's on board. And look, the La Quinta people had the foresight to build, what -- 40+ pools? -- so we can probably trust their judgment.