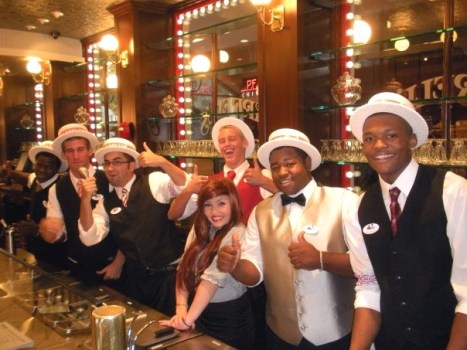 Farrell's
The new Brea Farrell's opens on Monday, Dec. 26.
WE CAN'T BELIEVE... That Farrell's is going to turn 50 in essentially a year (okay, we're not quite in 2012 yet, but come 2012 the beloved ice cream chain will be a year off its half-century marker). We can't believe that it has been coughdecadescough since we enjoyed what is unarguably one of its most famous dishes, The Zoo (the animal toy-laden concoction that arrives at the lucky person's table via the sound of clanging bells). And we can't believe, in a good way, that the OC-based company is debuting its new Brea restaurant the day after Christmas. Because that timing? Kind of rocks.
OUR THINKING... Figure all the days of December leading up to the 26th are about sweets and treats. So Dec. 26? Is wide open in that particular space. Meaning the newest Farrell's debut is perfect scheduled. The doors open in Brea at 11 a.m., and all of the touches you grew up with -- the old-timey candy store feel and such -- are intact. But something new? A walk-up window. Taking The Zoo to go? That is one intriguing proposition. Get more info on the latest ice-cream-a-tarium, and the other SoCal-close locations, and get Zoo-ing.