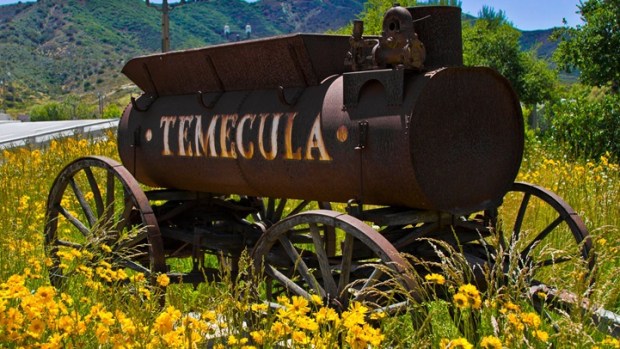 Visit Temecula Valley
CRUSH in Temecula Valley? It's all about harvest-happy tastes and seeing what your favorite wineries are putting the stemmed glassware. It's pouring on Saturday, Sept. 13.
OUR FAVORITE UPDATES: There are posts and pictures that we scroll by, on our various social media go-to sites, without taking much care or notice to soak in what is being conveyed. Mostly we breeze on past with a "that's nice" thought in our heads before getting to the photographs we really need to see. And if you follow wine then you follow harvest time, and if you follow harvest time you are likely doing some heavy scrolling, then stopping, on your social media favorites these days. That's because many a winery is in the thick of it, at the moment, and by "thick of it" we mean that grapes are being reviewed and studied and perhaps picked and sorted and sugar content and other vino-cultural topics are in the air. It's the busiest of seasons, crush time, but that doesn't mean that our state's wine countries aren't going to silence the thrumming harvester and stow the bins for a weekend or two to celebrate. Temecula Valley takes that festive pause each year in September, the the weekend-long whoop-di-do has the oh-so-timely name of...
CRUSH: The yearly "Wine & Cuisine Showcase" returns on Saturday, Sept 13 with a few dozen wineries in tow. Grape growers and bespoke bottlers throughout the valley will participate in the "ONE and ONLY event showcasing 30+ member wineries," wineries who will box up and drive some of their liveliest new libations over to the Wiens Family Cellars, the host of the to-do. A general admission ticket is $85, Temecula Creek Inn has a related stay-over package on (yeah, you'll probably want to skip the drive and spend the night), and eat spots like Nothing Bundt Cakes and Temeku Grill shall cameo, in their own cuisine-rich ways, as well. Who says there's no time to party during the busy harvest? Temecula Valley has the cork-popping answer to not letting a hectic run undo the fun.