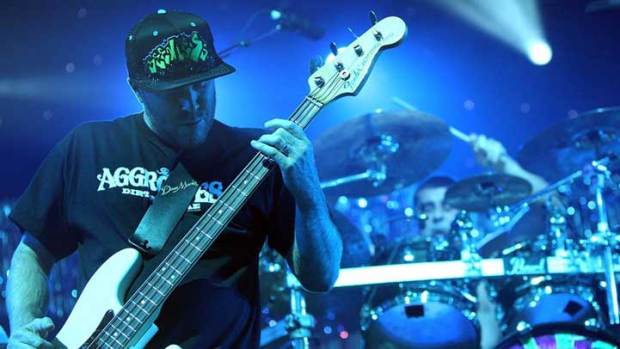 Slighty Stoopid and Atmosphere will be at the Sleep Train Amphitheatre on July 26.
Every year, Slightly Stoopid head to South Bay to play a show at the amphitheatre for their hometown fans, and every year, it sells out.
And every year, you ask yourself: Why am I on this couch and not in Chula Vista getting Stoopid? Especially this year, when NOFX and Stephen Marley are providing musical support?
Not this year. Here's your chance to win two tickets -- one grand prize winner will get some swag, too boot -- and get Stoopid on July 26 at the Sleep Train Amphitheatre.
---
CLICK HERE TO ENTER TO WIN TICKETS TO SEE SLIGHTLY STOOPID 7/26 AT SLEEP TRAIN AMPHITHEATRE
---
We'll announce the winners on July 23 at noon: To enter to win, you have to get over to SoundDiego's Facebook page -- you'll have to "like" us, of course -- and click on the Win Free Tickets tab.
CLICK HERE TO ENTER TO WIN TICKETS TO SEE SLIGHTLY STOOPID 7/26 AT SLEEP TRAIN AMPHITHEATRE