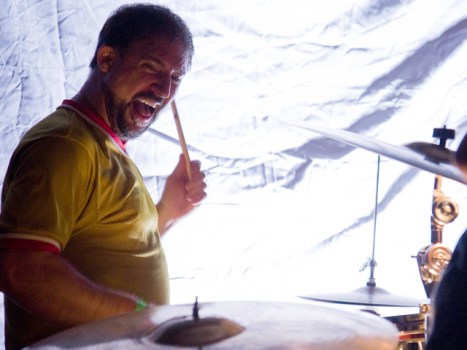 Michael Klayman
Tonight's sold out Casbah show will be a memorial and celebration for Justin Jay.
The recent and sudden passing of Justin Jay has hit the local music community pretty hard, but Justin was an avid supporter of local music and would want people to celebrate his life, not mourn his death. Tonight's sold-out Transfer show should be the perfect opportunity for all of J's friends to get together and laugh about all of the great memories we all share of an incredible human being who brought so much life to the San Diego music scene before his life was tragically cut short by bacterial meningitis.
Friday, Jan. 21:
Rosemary Bystrak writes about the San Diego music scene, events, and sometimes whatever creeps into her head on her music blog San Diego: Dialed In. Check it for even more listings. She also provides social media content for the Casbah. Follow her updates at twitter.com/sddialedin or submit your music listings.