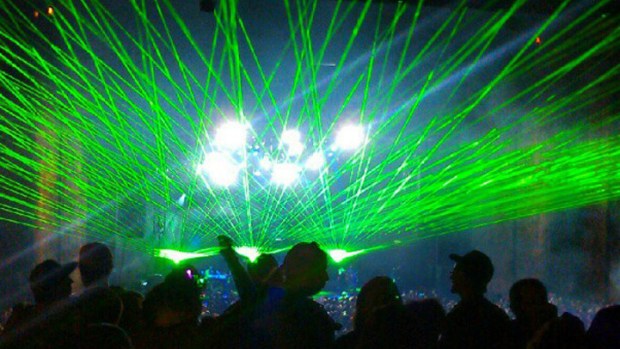 mr_yeho_b/Instagram
Where will San Diego go to dance this weekend? Let us know on our Facebook page.
The weather is finally warming up, and it might be making some of you want to get out the door and dance. The good news for the festively inclined bunch is that San Diego hosts a vibrant and diverse collection of DJ destinations. Whether the itch is for a low-profile session or a full-blown weekend you can't remember, there are plenty of prime choices across the board.
The irresistible theme nights at the Whistle Stop and forward-thinking electro wizards at El Dorado are effective cures for the unbearably slow weekday. But if you're looking to worship a current superstar spinner, it would be best to head to the downtown trio of Voyeur, the Hard Rock Hotel and Fluxx. That said, Quality Social is no snooze, neither, nor is Spin, tucked into Old Town.
Here at SoundDiego we know that a finger in the right direction can go a long way, so here are our picks for the top DJ spots in San Diego -- in alphabetical order
The Top 7