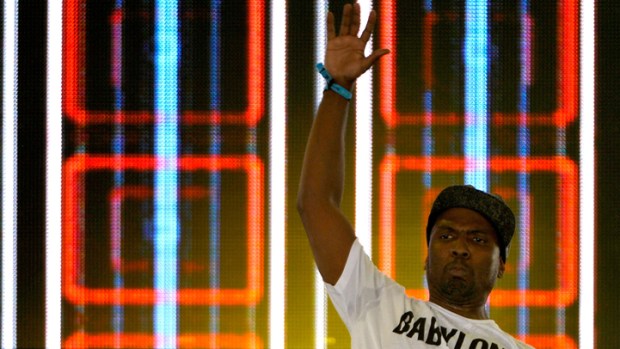 Getty Images
12th Planet (aka John Dadzie), who will be at Voyeur on Wednesday night, is seen here performing at the Coachella Valley Music & Arts Festival 2011.
Here we are, hot on the heels of a holiday weekend. Most of us are likely to indulge in mass quantities of food, along with adult beverages galore. Do yourself a favor: Get a designated driver going in your group of friends and enjoy all that this weekend has to offer by working off those calories on the dance floor. Especially if you got stuck on the couch with Uncle Louie.

Robin Roth is a familiar voice in the San Diego scene. She is on the air weekdays from 10 a.m. to 2 p.m. on 91X, plus she promotes and spins all over town. For more info about upcoming gigs, check out her event blog. Follow Robin on Twitter @robin_roth or submit your DJ listings here.