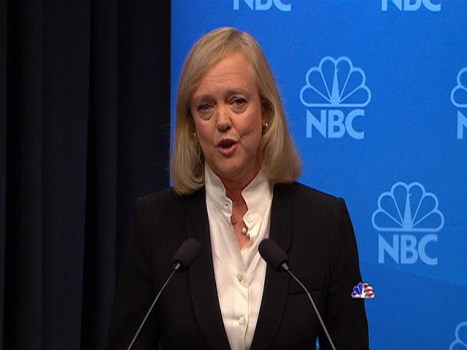 Meg Whitman stood up against Jerry Brown Tuesday in San Rafael.
$140 million.
That's how much Meg Whitman has spent on her own campaign -- a record for an American politician. Whitman extended that record during last night's debate when she reported having written another $20 million check to the campaign.
And that may not be the last of her spending. There are still three weeks until election day.