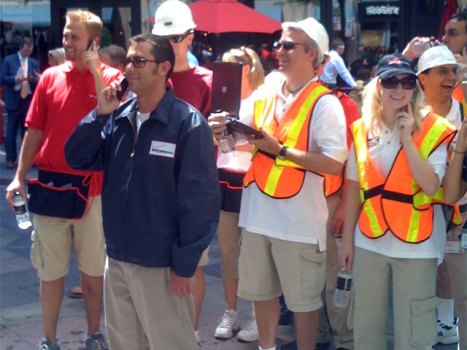 Flickr/ChiMoose
A double-secret Verizon source has told the Wall Street Journal -- no, wait, it was their COO Lowell McAdam -- anyway, the unlimited data plan for iPhone users will be $30 a month. (An amount lassified in our newsroom as "durn cheap.")
The news comes ahead of a meeting with investors. McAdam says sales were supressed in the fourth quarter due to anticipation of the must-have i-device.
While analysts are cool with the growth in Verizon's subscriptions, McAdam said "It wasn't what I hoped it would be."
Given the low cost for unlimited data, a purported speedier network and, most likely, the ability to actually make calls on their network, chances are Verizon will do just fine this year.